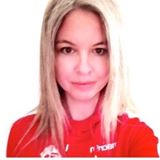 prostozboiska.pl was created in order to convey the practical knowledge to Parents, Coaches and Players who are interested in the topic of children's and youth football.
I enrich my knowledge and opinion with conversations with the experts.
I invite you to read my blog. Ewelina Sikorska
prostozboiska.pl – about the training and health of a young footballer.