Could you tell something about yourself. How did you find yourself in the club C.D. San Francisco?
I am 22 years old and I have been a football coach for 5 years. I have been a goalkeeper until 18 years old. My adventure as a football coach began at the age of 17, the last 3 years at the club C.D San Francisco. This will be my fourth season in this club. Before I started working with C.D. San Francisco I played for a less known club where I started my coaching career. After a year of work, I got an offer from the current club, which is more ambitious and has more financial resources. Currently, C.D. San Francisco is considered one of the best football clubs in Mallorca. I am very pleased with the cooperation and what I enjoy the most is the people involved who create the club.
Does the club have any famous player?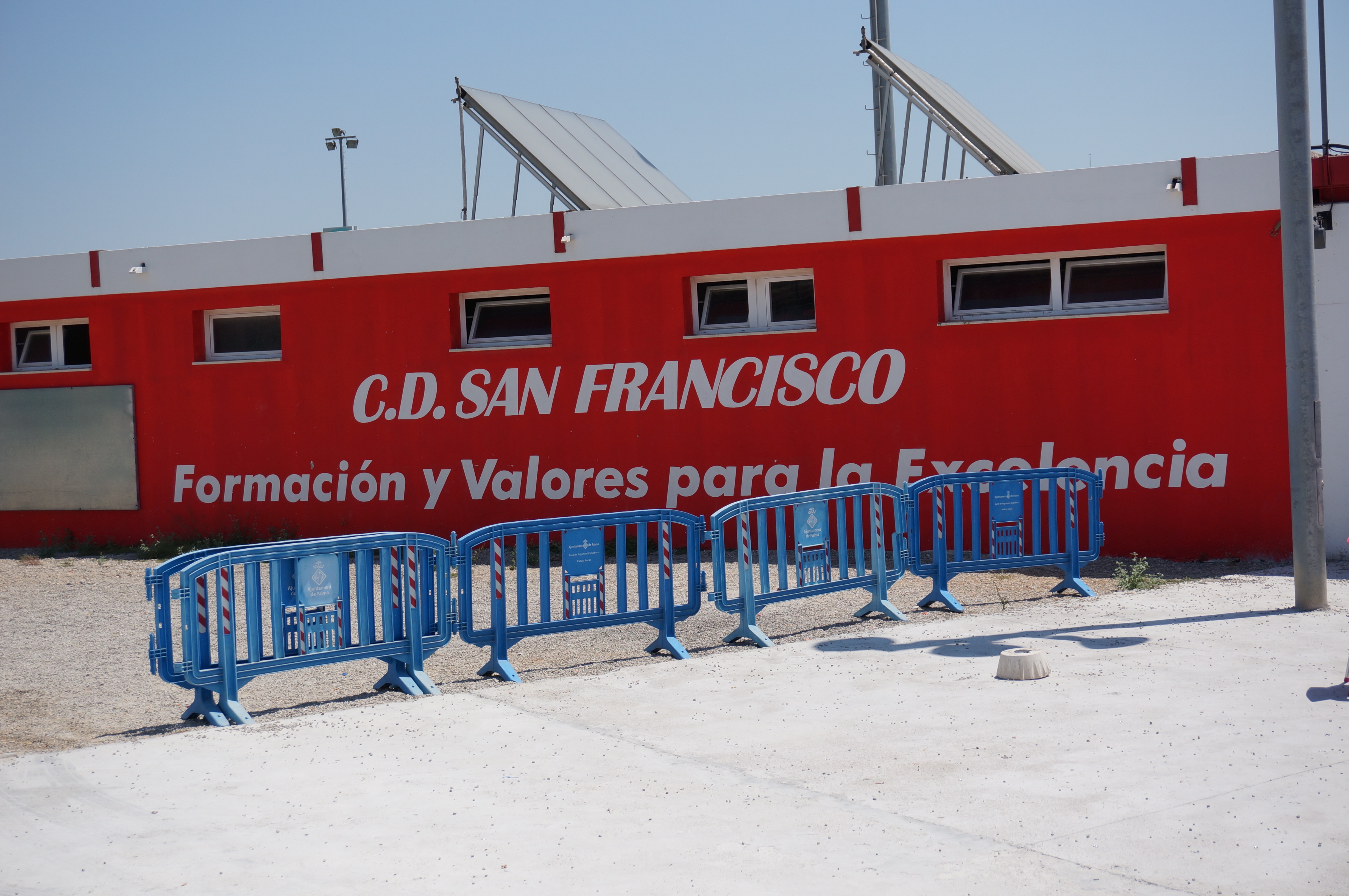 Few players started to play in the Spanish Segunda Division B, and some even made their debut in the Segunda Division, but no one made their debut in the Primera Division.
How many training units do the youngest boys have during the week?
We train 2-3 days a week, plus one day (Saturdays) for games.
You always have to train hard. The intensity of training is one of the most important thing. Lack of intense trainings negatively affects the player's performance.
Do you play in any league games?
Yes, we play in the FFIB League Federación Futbol de les Illes Balears (Football Federation of Balearic Islands), which organizes games in each age category every year.
At what age can football talent be recognized? How can it be done?
Talent can be recognized very early. I would even say that it is easier to recognize a talented player in younger years than in later years. What is difficult is to maintain and develop this talent during a sports career. A talented player moves much easier and does not need as many support and corrections as others do. He does everything naturally. This is a talent. That is why it is so easy to recognize talent in the early years. During the development, there are players who lower the level and there are those who, despite the lack of natural talent, work and improve their skills. That is why work is so important. I always say that a player without talent who works hard to improve his skills can become better than the talented one who does not pay much attention to trainigs (rests on laurels).
What would you advise parents of a talented football player? What should they do to develop his talent? How to encourage and not discourage?
My advice to the parents of a talented player is not to follow the name (brand) when choosing a football club. Look for a good coach. There are many less famous clubs, with amazing coaches. When a player is happy with the training, colleagues and coaches, this is the most important thing. The best way to help your child development is simply to support him. Going to the trainings and matches, applause for good actions. Parents must forget about mistakes. The coaches role is to improve the player. He knows how to do it. The young player just wants the hug from his parents at the end of the match and to hear the question whether he liked the match …. nothing else.
Do you have any international contacts? Do you play in tournaments abroad, do you go to training camps abroad?
We have contacts with several European teams. Mostly Italian.
From time to time we organize friendly matches, they come to Spain or we fly to their countries. Players and coaches are hosted in the homes of players and local coaches.
What is the training system in your club based on? Is it developed internally by the club or do you use the training system generally accepted in Spain as a guideline.
Categories: U-6, U-8, U-10 and U-12 train according to the training plan laid out by C.D. San Francisco. All players perform the same exercises with the same intensity. We want everyone to have the same idea about football. Philosophy of the C.D. San Francisco is the same for boys aged 7 and those 18 years old.
What do you think you have to do to achieve football success nowadays?
First of all you have to be an excellent player. There is no doubt about it. Later there are several factors, also very important ones. As I mentioned earlier, you have to work a lot (train). You have to get better each day. Nowadays, if you want to become a professional player, you have to train hard and improve your skills every day. It should be emphasized that only 1% of players become professional footballers. To find yourself in this group you need determination and dedication. The environment is also very important, family, colleagues …. they must support this development process. And of course luck, but it is also worked out.
If it was possible to organize an exchange with a Polish team, would you be interested?
Of course. It is always beneficial to get to know new people and learn foreign football. We already had the opportunity to experience a similar exchange with teams from Europe and we were very satisfied with this experience.